A Straight Cut Above the Rest
Laurel Wire can deliver incomparable and top-quality wire straightening, cutting, and centerless grinding services as a trusted wire cut company. Whether for large-scale projects or prototyping applications, you can rely on us to produce industry-standard results that will improve your bottom line.
Trust Experience First.
Since 1983, Laurel Wire has worked with a wide array of industries and manufacturers to deliver quality parts on time to meet customer specs. Our humble beginnings as a small wire straightening service have grown into a multinational service provider.
While our company has grown, our focus has remained the same. We do our best to find a solution for every client's needs.
Services with Unparalleled Quality and Results
Laurel Wire offers straight and cut wire services to meet your needs. These include:
Round Wire Straightening and Cutting
Our outstanding round wire straightening and cutting service is one of our main specializations, allowing us to deliver outcomes used in various applications. We can work on specialty alloys and other metals through our extensive manufacturing process, ensuring you receive products that satisfy your specifications and requirements.
Applications of round wire straightening and cutting:
Industrial parts and components
Medical or surgical devices
Heat exchangers
Jewelry and accessory-making
Fishing lures
---
Strip Material Straightening and Cutting
Metal straightening can solve project inefficiencies and challenges our clients face, as it can quickly achieve the right length and size to meet your requirements. With our reliable straight and cut wire service, our parameters vary per service you require for your varying applications. Our cutting-edge solutions also allow us to handle different materials for specific demands.
Contact us with your specific applications, requirements, or conditions.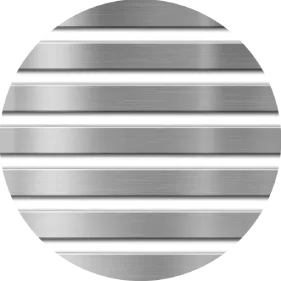 ---
Centerless Grinding
Our team of professionals can handle your centerless grinding projects using innovative machinery that will achieve tight tolerances with high precision. Numerous demanding industries rely on our capabilities. Reach out to us and see if our through-feed centerless grinding service can help complete any projects you may have.
Discover Efficiency with Our Customer-First Approach
We achieve customer satisfaction by delivering unrivaled quality in every service we offer. Through excellent solutions, we can drive success to every demanding project our clients throw our way.
Customizable Solutions
We work closely with our clients for a more personalized approach, as we understand that not all projects are one-size-fits-all. Therefore, they can choose from our long list of materials, lengths, sizes, and tempers for a straight and cut wire that's ideal for their applications.
Constant Communication
Our transparency as a wire cut company enables our clients to trust us with every step of the project. We're proactive regarding progress updates, follow-ups, and changes needed for better outcomes. It's the ultimate recipe for customer success.
Superior Results
Quality is paramount in every project we handle, as it sets us apart from our competitors in the industry. Our expansive background in different industries enables us to meet exact specifications with our thorough and meticulous centerless grinding, wire cutting, and wire straightening process.
Choose Us to Work on Your Next Project Today
At Laurel Wire Co., Inc., we guarantee maximum customer satisfaction and superior quality every time. Whether your project is big or small, we understand the importance of each. Contact us today or get a free quote, and we'll develop solutions tailored to your unique needs.
Our team is looking forward to hearing from you!
Contact Us